"Don't concern yourself with being the best. Instead, focus on doing your best and the rest will fall into place."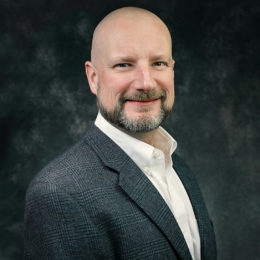 It was 29 years ago today that my advisor, Sorell Schwartz, shared those words of wisdom with me upon the successful defense of my doctoral dissertation at Georgetown University. I am not sure that I completely understood the nuance of the message at that time, but years of experience and perspective have been enlightening. I've learned that a focus on doing your best is a powerful and liberating approach to science, business, and life in general.

The 29 years that followed were characterized by my best efforts to pursue the advocacy, growth, and application of the science of pharmacometrics in the fight against disease. In that time, my path wandered across experiences at the FDA, academia, a non-profit, and 3 different start-ups, including the last 18+ years leading Metrum Research Group… all at full speed and full intensity.

After nearly three decades of this sort of career intensity, it is time for me to slow down a bit and spend more time with my family and on other interests in my life. It's also time to empower others around me to do their best. That is why, today, I am stepping down from the role of CEO at MetrumRG, and Michelle Johnson begins an exciting new journey as our incoming chief executive (https://news.metrumrg.com/press-release-2022-10).

A focus on doing your best is well aligned with the pursuit of a meaningful purpose and an impact that reaches far beyond any one individual, whereas a focus on being the best often becomes the purpose itself. Doing your best encourages a perspective of team vs. self, it emphasizes collaboration vs. competition, it allows for the priority to be impactful work vs. an ambitious assessment of standing.

It is in that spirit that Jeff Hane and I founded Metrum Research Group in 2004 as a company with a mission to improve health and defeat disease. The idea was to build a team of expert quantitative scientists, support them with leading-edge technology and business infrastructure, and empower the team to do their best… growing the science in our community and delivering high quality services to our biomedical industry partners. Of course, we intended to do all of this while creating a great place to work, too.

As with any business, there were challenges along the way with plenty of opportunities to learn and improve. As our team evolved and innovated, we learned of the tremendous potential for open science (open source software, open models, open courseware) to grow the community, our sphere of influence, and the market itself, sharing knowledge openly and creating opportunities for our business and the entire sector. We recognized the incredible synergy between quantitative sciences and emerging technologies, becoming the first in our industry to fully embrace high-performance cloud computing and ultimately creating a technology solutions business unit to complement our quantitative science services. Most importantly, we learned that our people are the most essential element of our business and we aimed to create a culture of empathy, transparency, trust, kindness, inclusion, and service to others.

Over the past few years, I've come to understand that doing my best as CEO of MetrumRG means doing everything I can to prepare our team and company for the future success of our mission, even if that means stepping aside so that others will have a greater opportunity to grow and rise to the challenge of doing their best.

It is, therefore, with full trust and confidence that I have asked Michelle Johnson to lead the next phase of the MetrumRG journey as our new Chief Executive Officer. As our Chief Operating Officer, Michelle was exceptional, demonstrating invaluable leadership skills and a strong understanding of our mission and culture. Michelle led business operations functions, was responsible for oversight of our finances, and created lasting relationships with our staff, our partners, and other stakeholders. As part of our executive team, she was an instrumental voice in every key business decision during her tenure. I know that Michelle is committed to the continued pursuit of the MetrumRG mission and founding principles and I'm excited to see how she will apply her unique talents, skills, and vision to the leadership of our company.

The company has never been in a better position to embrace the tremendous potential for quantitative sciences and technology in the biomedical industry. Michelle and our executive team, Bill Knebel, Matt Riggs and Joydeep Bhattacharyya, form a unified partnership, each bringing individual skills and knowledge that combine to form a solid foundation for the future of MetrumRG. Together they empower our team of expert scientists, service-driven operations staff, and innovative technology engineers to do their best work. I am confident that our team is as ready as ever to continue engaging in strong collaborations with our customers and community and to deliver lasting impact on patients' lives.

My journey with MetrumRG has been incredibly rewarding. I thank God for this experience and for all the amazing people who have contributed along the way. I am grateful to our families, our employees past and present, our customers and business partners, academic collaborators and trainees, colleagues in regulatory agencies, and all the passionate scientists and engineers in our community. Your guidance, trust, loyalty, partnership, support, and friendship have enabled MetrumRG to make a difference and we look forward to your continued alliance long into the future.

It is truly a blessing to be able to turn over leadership of the company on my own terms at a time when MetrumRG's future is incredibly bright. The mission to defeat disease is still unfulfilled and it will be my privilege to serve Michelle and the executive team in an advisory role on the board of directors as they continue the important work of MetrumRG. This will be new territory for me and I am committed to doing my best.