MetrumRG scientists attended and presented at the 2019 Joint Statistical Meetings (JSM) in Denver, CO. JSM is renowned as the largest gathering of statisticians and data scientists held in North America.
On Thursday, Michael Heathman, M.S., presented "Integration of Pharmacometrics and Statistics to Support Study Design Optimization".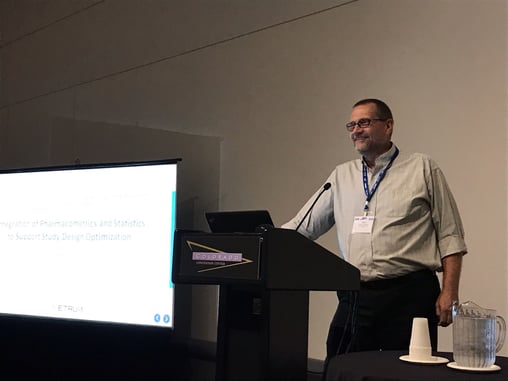 For more pictures, read on!
He also had some time to step outside and enjoy the famous Big Blue Bear sculpture peering into the Colorado Convention Center.