MetrumRG is excited to welcome Dick Brundage, Pharm.D., Ph.D., FISoP, FCP as Principal Scientist II and a member of MetrumRG's Science Advisor group. As a Science Advisor, Dick will provide strategic support and technical guidance for clients and staff during the planning and execution of our quantitative-based decision support services. He will also enrich MetrumRG's open-source training materials and long-standing commitment to pharmacometrics education.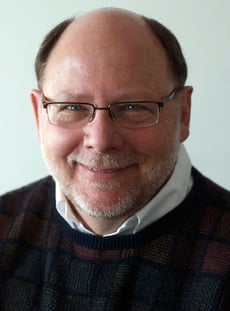 "Dr. Brundage's expertise in experimental and clinical pharmacology, matched with his dedication to mentorship and teaching, fit remarkably with our culture and mission-driven goals of improving health and defeating disease," according to Matt Riggs, Ph.D., Chief Science Officer at MetrumRG. "Dick will make an immediate impact, supporting MetrumRG's core services with our clients while furthering our commitment to professional development both within MetrumRG and the scientific community."
Dick has a meritorious career in pharmacometrics and is particularly well known as a professor at the University of Minnesota and Graduate Faculty of Experimental and Clinical Pharmacology, where he taught for over 20 years. His contributions to the University extend beyond professorship and include leadership positions on multiple Advisory Boards, Grant Committee Chair of the Century Mortar Club Board of Directors, graduate student advisor, and more. In the community, Dr. Brundage has been recognized and designated a Fellow by both the International Society of Pharmacometrics and the American College of Clinical Pharmacology for his exemplary contributions to the field.
With a widespread and diverse list of publications and presentations, Dick's work has been far-reaching and featured in numerous noteworthy journals and books, as well as presented at international conferences. Dick's effective communication will be showcased at MetrumRG with an assortment of deliverables and contributions.
We are proud to have Dr. Brundage on our team and look forward to future endeavors!