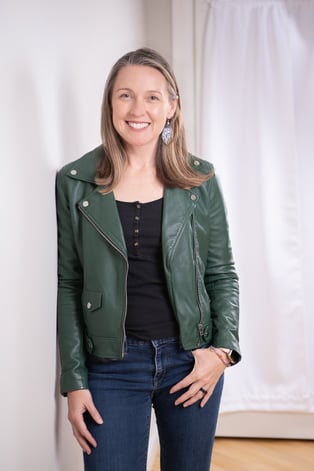 We are thrilled to announce that our CEO, Michelle Johnson, has been recognized as one of the finalists for the prestigious 2023 Women of Innovation® Awards. Organized by the Connecticut Technology Council (CTC), this award celebrates exceptional women in Science, Technology, Engineering, and Mathematics (STEM) who have made significant contributions to their respective fields. Michelle's remarkable achievements as a leader and innovator in the life sciences industry have earned her this well-deserved recognition.
A Strategic, Purpose-Driven Leader
Michelle is a highly accomplished executive with a proven track record in building strategy and operational excellence around a compelling vision. With over 20 years of experience spanning multiple industries, her expertise in operations, marketing, and business management has been invaluable in driving the success of MetrumRG.
As the CEO of MetrumRG, Michelle has played a pivotal role in providing strategic leadership, management, and direction to ensure the company fulfills its mission and goals. Her commitment to customer-centricity and stakeholder satisfaction has been a driving force in the company's growth and success.
Before taking the reins as CEO, Michelle served as MetrumRG's Chief Operating Officer, where she excelled in building and leading a professional operations team encompassing various crucial functions. Her ability to foster strong teams and relationships has been instrumental in cultivating a culture of innovation and excellence within the organization.
Michelle's educational background includes an MBA from Babson College, with a concentration in business analytics, and a Bachelor of Arts degree in advertising and public relations from the University of Central Florida. Her dedication to lifelong learning and staying at the forefront of industry trends is a testament to her commitment to excellence.
An Advocate for Women in STEM and Beyond
Michelle is not only a remarkable leader within the company but also an active contributor to various professional and academic communities. As a founding member of the CT Women in Bio Steering Committee and a mentor in Babson's Center for Women's Entrepreneurial Leadership, she has been a guiding light for aspiring professionals in STEM.
Michelle is an active participant in the International Society of Pharmacometrics (ISoP) and the American Society for Clinical Pharmacology and Therapeutics (ASCPT). Additionally, her dedication to uplifting women executive leaders is evident as a member of CHIEF, a network fostering connections and providing support to women in leadership positions. Through her valuable contributions to these organizations, Michelle exemplifies dedication, leadership, and unwavering advocacy for causes she holds dear.
Michelle's accomplishments serve as a shining example to women and girls everywhere, encouraging them to break barriers and excel in traditionally male-dominated fields.
Proudly Recognizing Michelle and Women of Innovation
"We, at Metrum Research Group, are immensely proud of Michelle's nomination as a finalist for the 2023 Women of Innovation® Awards. Her dedication, vision, and passion for scientific research have been pivotal in shaping the success of our organization. We extend our heartfelt congratulations to Michelle and all the other outstanding women who have been recognized for their remarkable contributions to STEM fields. The Women of Innovation® Awards is a celebration of diversity, talent, and the boundless potential of women in STEM communities. As the event approaches in October, we eagerly look forward to honoring these trailblazers and celebrating their exceptional achievements.``
Matthew M. Riggs, Ph.D., Chief Science Officer