Passion is driven by purpose.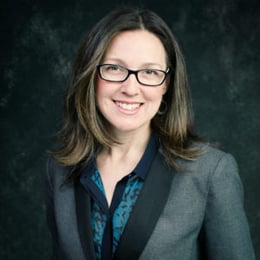 Many believe that you have to bring passion to the workplace. Yet, perhaps passion isn't just an input, but also the result of a conviction that what you do is purposeful. As author and speaker Simon Sinek said so well, "Passion is an output developed by working toward something we believe in."
I've thought about the concept of passion and purpose a lot after recently having the honor of becoming Chief Executive Officer of Metrum Research Group (MetrumRG). This company's mission has fueled my own passion for the last seven years. Marc Gastonguay founded MetrumRG as a mission-driven organization. We were set up to build and serve a community of scientists who gave their own time, talent, and treasure to improving health and defeating disease. From my very first exposure to the company, it became clear to me that the whole team was united around the purpose and mission of MetrumRG. I couldn't help but be filled with the same passion to improve health and defeat disease.
MetrumRG sits at the intersection of science and technology. Our deep base of scientific expertise and experience is matched with cutting-edge technology to best equip our community and customers to make informed decisions in their effort to defeat disease. I am enthusiastic about the next phase of MetrumRG as we continue to invest in all aspects of our people and our business. I am blessed to be surrounded by a stellar executive team, as well as the entire MetrumRG family who tirelessly strive to do their best work, build each other up in excellence, and serve our various stakeholders with compassion and empathy. Much of my focus will be on working closely with Matt Riggs, Bill Knebel, and Joydeep Bhattacharyya to empower our team to be their best selves.
I'm very much looking forward to continuing the deep dialogue we have with our scientific community and customers. You cannot serve people without listening to their ambitions and challenges. In the coming months, I will seek to deepen relationships with our key stakeholders and find ways to better support their meaningful work.
Lastly, I want to spend a moment to express my gratitude to Marc for what he has built at MetrumRG. We are in a strong position for growth because of his initial vision and the countless hours and heart he invested in the company. I am honored that he would extend his trust in me to lead MetrumRG in our next chapter. The mission he articulated for MetrumRG remains, and it will forever be the foundation of our future vision and strategy. I'm grateful he will continue to serve on our board and that he remains a strategic advisor to us.
All of us at MetrumRG are united in our mission, and that is what drives our passion. I am inspired by this team's connection to our mission, whether expressed in building advanced mathematical models, or developing infrastructure tools, or tackling administrative and operational challenges. I am excited to be a catalyst for MetrumRG's evolution as an organization, and I am honored to be surrounded by the best team and partners as we continue to grow and evolve as a company.
Passion is indeed the result of meaningful work. Passion also is a blessing, and, like all blessings, it is something to be shared. It is my goal and my privilege to reinforce and strengthen the vital work we do at MetrumRG. It is my hope that everyone in our broader circle would experience the same purpose-driven passion that guides us.