MetrumRG is thrilled to announce the appointment of Stacey Tannenbaum, PhD., FISoP as our new Vice President, Scientific Engagement.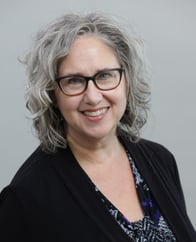 With over 20 years of progressive leadership experience managing model-informed drug development projects and teams, Stacey joins MetrumRG with a proven track record of converting complex data into insights that guide critical decision making and drive value. In this new role, Stacey will use her wealth of experience to lead MetrumRG's business development initiatives to build new client relationships and strengthen existing ones, while advising drug development teams on quantitative and strategic approaches to decision making. As a successful leader and mentor, Stacey will work with the President of Quantitative Sciences and other VPs to assist in the development of staff through professional development and training programs.
Most recently, Stacey was the Executive Director, Pharmacometrics US Group Head in Clinical Pharmacology and Exploratory Development at Astellas Pharma. Prior to joining Astellas, Stacey worked in the Modeling and Simulation group at Novartis Pharmaceuticals. Throughout her career, Stacey's work has been instrumental in designing efficient and effective clinical development programs addressing some of today's most pressing global health challenges.
"We're excited to welcome Stacey as our new Vice President of Scientific Engagement," said Bill Knebel, President, Quantitative Sciences. "Stacey has worked closely with MetrumRG as an external collaborator and partner over the last 19 years. We are confident that Stacey's deep knowledge of the drug development process and vast industry expertise will benefit our clients immensely."
Stacey is a founding member and first president of the International Society of Pharmacometrics (ISoP) and co-founder of the American Conference on Pharmacometrics (ACoP). She earned her Bachelor of Science degree in biomedical engineering at Duke University, her Doctor of Philosophy degree in pharmaceutical sciences and applied mathematics from the University of Arizona and completed a postdoctoral research fellowship in drug development and regulatory science at the Center for Drug Development (CDDS) at Georgetown University.
Stacey holds faculty positions in the Department of Pharmacy Practice and Science, at the University of Arizona, the University of Tennessee Health Science Center, and at the Thomas J. Long School of Pharmacy at the University of the Pacifici.
Stacey has been an active member of Toastmasters International for over 20 years. When not working or speaking, Stacey is passionate about cooking and her collection of cookbooks tops out at over 500. Stacey also loves to travel and has visited 6 of the 7 continents. She and her partner Jay live outside of Chicago with their cats, Middy and Maxine.
Please join us in welcoming Stacey to MetrumRG.