Introduction
In this month's edition of our employee spotlight series, we're introducing Jim Chandler. Jim joined the MetrumRG team in April 2022, initially taking on the role of Principal DevOps Engineer I within our Technology Solutions department. He was soon promoted to Director of Systems and Security. Jim brings with him a wealth of IT expertise spanning over 25 years, having previously served as the Senior Engineer at Propeller Health and as a Principal DevOps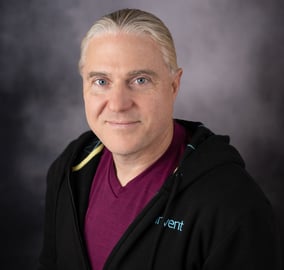 professional at MedicaSoft. He earned a Bachelor's degree from Weber State University in Ogden, UT.
A Versatile Role
Jim plays a multifaceted role at MetrumRG, contributing significantly to our operations. He is primarily responsible for continuously improving our infrastructure, utilizing automation techniques, upholding stringent security standards, and ensuring the reliability of our processes. Jim leads by example, fostering an environment that empowers and motivates each team member to reach their maximum potential. Additionally, he serves as a crucial liaison, streamlining client onboarding, addressing technical needs, and navigating roadmap dependencies. Leveraging his extensive technical knowledge, Jim also provides valuable advisory support to our leadership team.
An Insider's Perspective
When asked about his favorite aspects of working at MetrumRG, Jim highlighted the shared passion, drive for excellence, and commitment to improvement that he finds among his colleagues. He also praised the company's receptive leadership, which provides constructive feedback and encourages growth. Jim takes pride in assembling a dynamic team of engineers who are thrilled to be part of the MetrumRG family.
Jim is particularly passionate about MetrumRG's core values of open communication and a shared vision. He values the inclusion of all employees in the company's strategy for growth, as well as the recognition given for achievements. He believes that while MetrumRG is on an ambitious growth trajectory, it continues to maintain its familial and enjoyable work environment.
Life Beyond Work
In his spare time, Jim enjoys a diverse range of activities, including road trips, cycling, cooking, gardening, bowling, billiards, tennis, racquetball, tinkering in his garage, reading, poker, flying, and building various projects, such as sheds and chicken coops.
Jim also has a couple of furry and feathery friends in his life—two cats and about 35 chickens. His workout of choice is lifting weights, and if he could have dinner with anyone, dead or alive, it would be the iconic comedian Robin Williams.
What others say about Jim
"The things that immediately come to mind when I think of Jim Chandler are integrity, curiosity and a drive to always be better than the day before. He further combines those traits with energy, discipline and an open mind. He has been both a driver and contributor to positive, meaningful change here at MetrumRG. Everyone has something they can learn from Jim Chandler - whether or not he would admit it or they would know it."
Mike Ferguson, Vice President of Engineering